30-DAY MONEY BACK GUARANTEE
30-DAY MONEY BACK GUARANTEE
30-DAY MONEY BACK GUARANTEE
ROCK YOUR PACK RABBIT APPAREL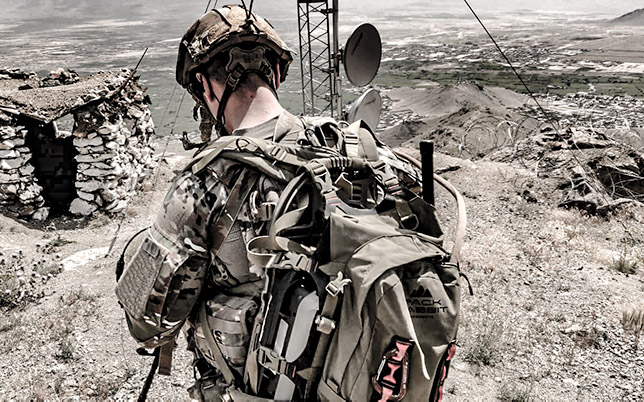 Over 25 years of military service, and deployments to some of the world's most dangerous hotspots, has taught us a thing or two about good gear. We've taken decades of real-world experience in U.S. Army Special Operations and poured it into our designs. We know that rugged durability is essential in the field and good gear makes all the difference. Whether we are supplying custom solutions for military contracts or off-the-shelf systems for personal use, you can count on our gear to get the job done. That is our personal guarantee to you.
Paying it forward with our Service Member Discount.
We offer a 10% percent discount to all Active, Honorably Discharged and Retired military personnel. Pack Rabbit will also offer the discount to all active Law Enforcement Officers and all active Fire Department personnel.  The discount applies to all regular priced items and does not apply to sale or closeout items.
To receive the discount we ask that you present a valid document to prove that you are currently Active, Honorably Discharged, or Retired from the military. Law Enforcement and Fire Department Personnel will have to present a Department issued ID. Click here to send a copy of your document or ID to customer service for review. (Please redact all sensitive information – example: SSN). Upon approval, a coupon code will be issued for you to use with your purchase.
I discovered your product while searching for a new turkey hunting seat. Your system is exactly what I wanted. The frame and seat is awesome, and I am able to use it on other hunts too.
I used your backpack while hiking 50 miles through the Ouachita National Forest and hiking/canoeing long distances through the BSA Northern Tier Base in Minnesota/Canada. Your pack was awesome!
My pack arrived within days of placing my order. I immediately tried it out. It is everything I expected and more! Thanks for great service and a great product!